University of Limerick
Dr. Liam Murray

Liam Murray teaches courses on CALL, Digital Games-based Language Learning, Interculturalism and Media, Cyberculture, Elearning and evaluation at both undergraduate and postgraduate levels.
Areas of research interest include Intercultural Communication, CALL, Games-Based Language Learning and the application of Social Media to second language acquisition.
Since 1991, he has contributed many articles and book chapters on these research areas (see ORCID Identifier: 0000000182776205).
Liam Murray also took part in the HEA National Forum (total funding of €200,000) in 2015 (duration: 18 months). His role was the PI for University of Limerick on this large project, entitled Enhancing Digital Literacies and Intercultural Competences for Language Learning and Teaching.
He is also the Irish National Representative for the COST Action - Enet-Collect (CA16105), a European Network for Combining Language Learning with Crowdsourcing Techniques (value €200,000).
Contact: Liam.murray@ul.ie
Dr. Marta Giralt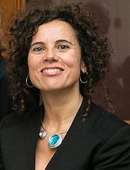 Marta Giralt (MA, M.Phil, PhD) is a Lecturer in Applied Linguistics and Spanish at University of Limerick.
She teaches ICT and Languages, Intercultural communication, Linguistics and Spanish.
Her research interests are in Applied Linguistics, in particular, Second Language Acquisition and Oral Language, ICT and Language Learning and Intercultural Communication.
In 2007 she was awarded with first prize in the II Premio Cristobal de Villalón for Pedagogic Innovation at Universidad de Valladolid, Spain.
She has participated in several projects involving ICT, SLA and FLT and currently is a national representative for the Cost Action EnetCollect (European Network for Combining Language Learning with Crowdsourcing Techniques).
She is member of the Uni-Collaboration, CALS and GREP. A list of recent publications is available here: https://ulsites.ul.ie/mlal/dr-marta-giralt-0
Contact: Marta.giralt@ul.ie
Dr. Silvia Benini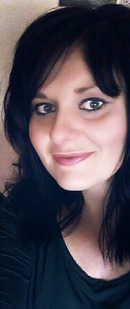 Dr Silvia Benini works as a Senior Research Assistant in the School of Modern Languages and Applied Linguistics at the University of Limerick. She has also worked at the University of Central Lancashire as senior research assistant.
She is involved in ICT and language studies and she is a committee member of IRAAL (Irish Association for Applied Linguistics) and member of CALS (Centre for Applied Language Studies).
She is an expert at developing multimodal language learning materials and evaluating them and was one of the senior content developers for the Digilanguages project.
Contact: Silvia.benini@ul.ie
Garazi Beaumont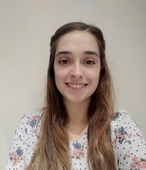 Garazi is currently working as a Spanish teacher at the University of Limerick. She holds a bachelor's degree in Translation and Interpreting, an M.A in Teaching Spanish as a Foreign Language and a Masters of Education with a focus on English Language Teaching. She is a qualified English and Spanish secondary school teacher and has taught English and Spanish in a variety of contexts and levels.
Contact: Garazi.Beaumont@ul.ie